Round Table
The Wakefield Festival of Beer is organised by Wakefield and District Round Table, and is the principal fundraising event for the club.
Wakefield and District Round Table has been supporting local groups and charities through monies raised by undertaking a variety of activities including 'coast to coast' bike rides, street collections, sponsored rows and our very popular 'Santa's Float' collection.
100% of the money raised from every event is donated to good causes, the majority of which are in the local area.
Many clubs and organisations have benefited from the proceeds of these events.
These include local Children's respite homes, centres for disadvantaged kids, under 8's and 9's football clubs, youth groups, local Majorette groups and Round Table's own charity, "Children's Wish".
These donations range from very expensive, yet vital specialist beds to something as simple as Easter eggs!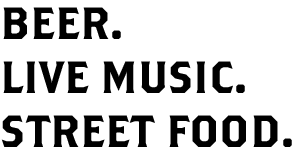 Tweets by @WakefieldBeer
---
Our Sponsors
---